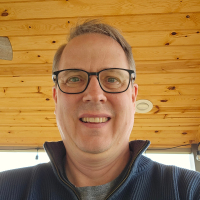 Welcome to Iowa State!
I'm looking forward to meeting everyone on Thursday morning. Bring your digital devices and I'll walk you through getting them on the network and setup to make the best of your REU experience.
Once you have your red ISU ID card you need to register for an ISU login account. We will walk you through doing this on Thursday morning so be sure to bring your card with you.  However; you do not need to wait if you want to get your account registration done ahead of time.  The link for account registration is:  Register for a Net-ID.  
If you have your own laptop there are some optional software packages you may want to install now. All software required by the REU program is already available on the computers in your pod area, so installing these packages on your laptop is completely optional.  The WordPress app is handy for creating blog posts and highly recommended.