 Hi everyone! Today I will discuss terrible user design. Growing up I would get very annoyed when I'd find glass ketchup bottles at restaurants. Ketchup is a lovely tomato based condiment and mixed with mayonnaise, can be eaten with fried starchy foods/meats. When you get a hot plate of delicious food, all you need is a side of ketchup to complete the meal.
However your food will get cold. That sauce will not leave that bottle. What will make it better is a plastic bottle which does exist, but my point is glass bottles need to stop existing.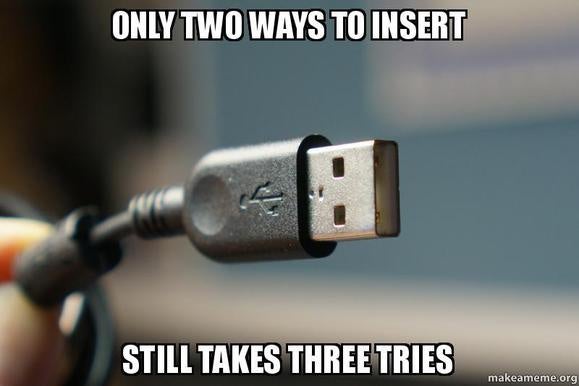 USB's should be able to be inserted in any direction. Just like how a Mac laptop can be charged on either side.