Director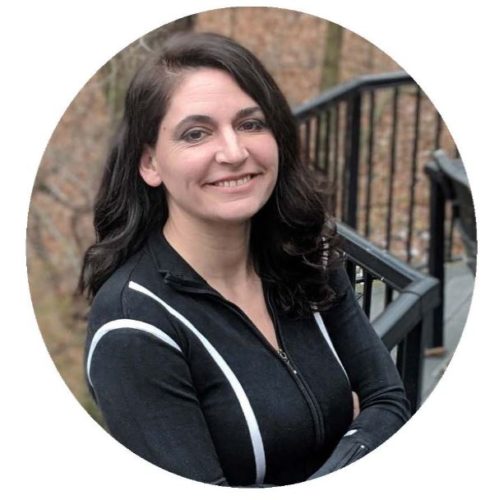 Dr. Elizabeth "Birdie" Shirtcliff
The early environment shapes children's well-being and health; early adversity is well-known as a risk factor for wide-ranging problematic outcomes. Yet, the human sciences still do not understand how early adversity "gets under the skin." Dr. Shirtcliff's work focuses on biobehavioral mechanisms that illustrate the profound impact that a child's early environment exerts on their physiology. Researchers in her SPIT Laboratory collect biomarkers noninvasively in humans. SPIT lab examine stress-biomarkers like cortisol, bonding-biomarkers like oxytocin, development-biomarkers like testosterone, or immune-biomarkers like herpes simplex virus. Ultimately, the goal is to use biomarkers to point to what really matters: the child's family and social environment. Check out Dr. Shirtcliff's video biography here.
contact: birdie@iastate.edu
Affiliate Assistant Professor of Research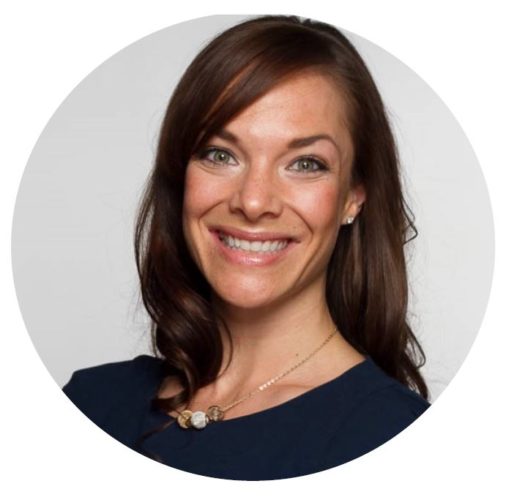 Dr. Paula Ruttle
Paula is interested in how early life stress exposure influences the neurophysiology to increase susceptibility to mental and physical illness in adolescence. After completing her post-doctoral research fellowship at the University of Wisconsin-Madison, she took some time off to tend to family obligations, but her passion for research brought her back to academia as an affiliate assistant professor at ISU. She enjoys running, live music, and spending time with her husband and two children, Anderson and Noelle.
contact: ruttle@iastate.edu
Postdoctoral Researcher
Dr. Lotte van Dammen
Lotte studies the link between stress, biomarkers and physical health outcomes. Lotte's background is in medical psychology and epidemiology, and her previous work focused on cardiometabolic health outcomes in relation to lifestyle behaviors and early life stress. Lotte is interested in learning more about the real-time hormone measurement device VerOFy. Her research goal is to improve stress measurements and study the link between stress and cardiometabolic health. Lotte is from The Netherlands and enjoys Yoga, swimming, music and movies.
contact: lotte@iastate.edu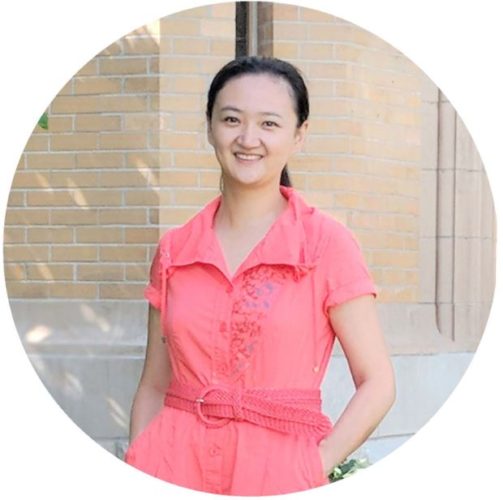 Dr. Wen Wang
Wen is interested in adolescent development, especially internalizing problems (i.e., depression, lack of empathy) linked with pubertal maturation and adolescent emotion regulation. Wen is experienced in hair assays and hair hormone studies, which is a novel methodology in psychoneuroendocrinology that works as a long-term indicator of hormone concentration. Her work includes validating EIA-based hair protocols for multiple hormones (cortisol, dihydroepiandrosterone, estradiol, testosterone and progesterone), cross-validating hair assays by comparing hormone concentrations in different bio-specimens, standardizing hair sample collection methodology and applying hair hormone levels. Wen is from China and likes Chinese-style cooking, swimming, and piano.
contact: wenwang@iastate.edu
Graduate Students

Jenny Mai Phan
Jenny is a Predoctoral Fellow with the National Institute of Mental Health. Jenny studies puberty and its association with internalizing behaviors in adolescent boys, including autistic boys, with the aim to better understand buffering mechanisms attenuating biopsychosocial stress within parent-adolescent relationships. Jenny has studied a range of biobehavioral topics, particularly dyadic behaviors in mother-infant primates, adrenocortical and autonomic attunement in emerging adult couples, parent-adolescent agencies as predictors of rule compliance, HPA-HPG coupling during acute stress, and cortisol functioning across contexts. Jenny has conducted salivary and urinary enzyme immunoassays analyzing gonadal and adrenal neuroendocrine markers as well as immune markers and pituitary neuropeptides. Jenny is an active advocate for her sons who are diagnosed with Autism Spectrum Disorder and ADHD.
contact: jmphan@iastate.edu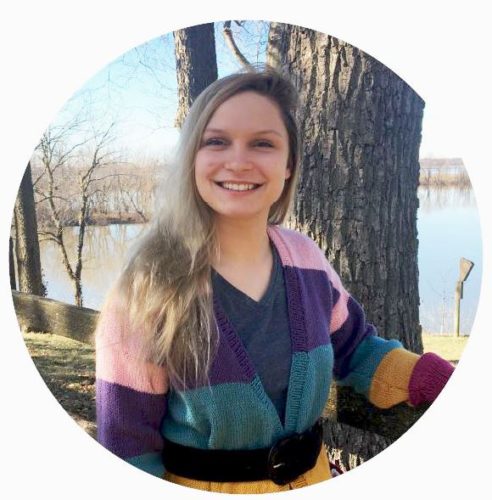 Olga Miocevic
Olga's research interests include adolescent sexual behavior, sexuality education, healthy family relationships, and pubertal development. Her Master's thesis focused on the impact of childhood sexual abuse on diurnal cortisol and testosterone in incarcerated adolescents. Olga has worked on several SPIT lab projects, including the VerOFy Spit Study. VerOFy and LIAM comprise a near-real time salivary cortisol assessment technology. Olga coordinated beta-testing for this technology, and published on the topic of lateral flow assays. Olga is currently strategizing for her dissertation research, which will focus on training programs for educators and caregivers on how to provide comprehensive, developmentally-appropriate sexuality education to children and adolescents. Olga comes from Belgrade, Serbia. She enjoys snuggles with her cats Whiskey and Gnocchi, as well as cooking and the outdoors with her partner.
contact: miocevic@iastate.edu
Shannin N. Moody
Shannin is a Presidential Fellow at Iowa State. Shannin is interested in neuroendocrine markers and their associations with pain. This includes physical pain (i.e., the cold pressor task, tolerance of extremely spicy foods), emotional pain (e.g. domestic violence, discrimination), and the combination of both through sexual masochism. Her research goal is to find an "objective" measurement of painful experiences. Shannin has led enzyme immunoassays (EIAs) of both small projects and multi-site studies. Shannin continues working on the lab bench as an assay technician and even learned how to conduct solid-phase extractions for urinary oxytocin and vasopressin. She is also versed in the extraction of steroidal hormones from hair. As a hobby, Shannin enjoys playing with fire(poi), biking, and paying homage to her past career as a bartender (cocktail concoctions).
contact: shannin@iastate.edu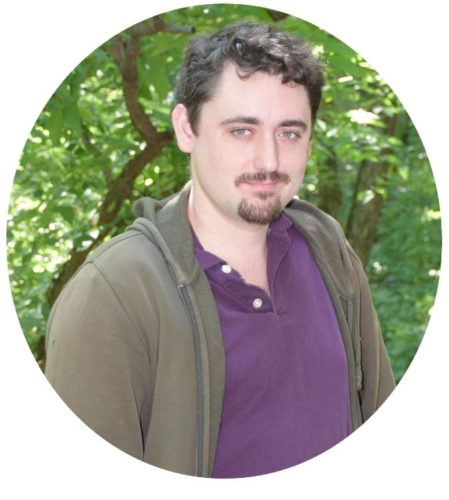 Neil Barnett
Neil's research interest is in studying the autonomic nervous system, known colloquially as the 'fight or flight response'. From this lens, this emphasis affords him the opportunity to study a wide variety of subjects, such as financial stress, virtual reality immersion, and social stress. His thesis project focuses on the physiology of the experience of financial stress (specifically student loan debt and credit score). Neil is a New Orleans native fond of reading and live music.
contact: nbarnett@iastate.edu
Undergraduate Students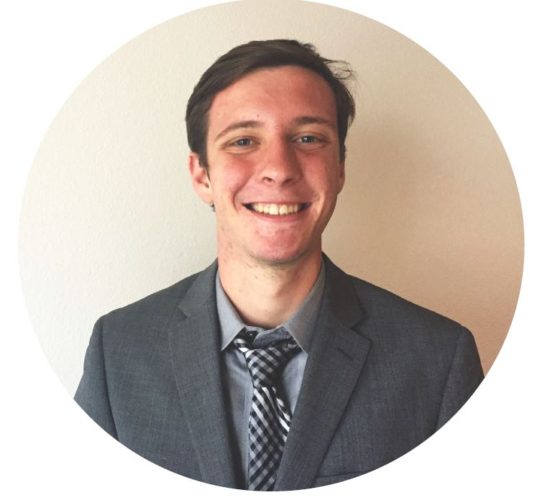 Jacob Liebman
Jake Liebman is currently a sophomore in software engineering at Iowa State. He was born and raised in St. Louis, MO. He has been in the lab for 2 years and helps with most of the technical aspects of our projects.
contact: jliebman@iastate.edu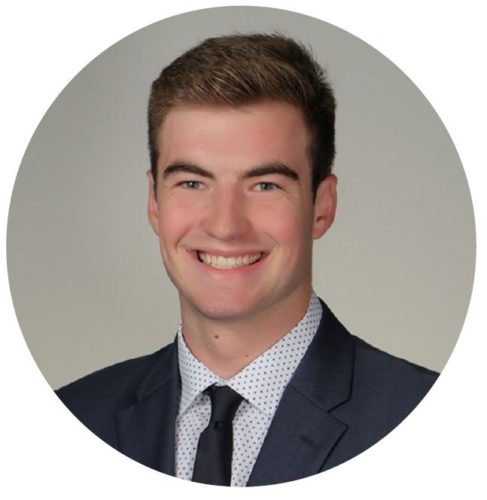 Samuel Messbarger
Sam is currently a Sophomore at Iowa State. He was born and raised in Omaha, NE. He has been with the lab for 2 years and works as an assistant in the Wet lab and with other biological factors of projects. Sam is an avid sports fan who also enjoys cooking and hammocking.
contact: samuel88@iastate.edu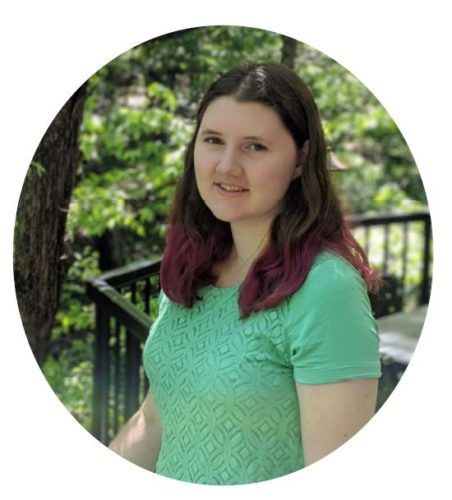 Evalina Grimaldi
Evalina Grimaldi is a sophomore in chemical engineering at Iowa State University. She has been with the lab since spring of 2018. The investigation of stress biomarkers through the use of assays and the connection between the concentrations of different biomarkers are Evalina's strongest interests with the SPIT Lab. Evalina's role with the team is as an assistant in the wet lab. Evalina enjoys reading and fencing.
contact: evalina@iastate.edu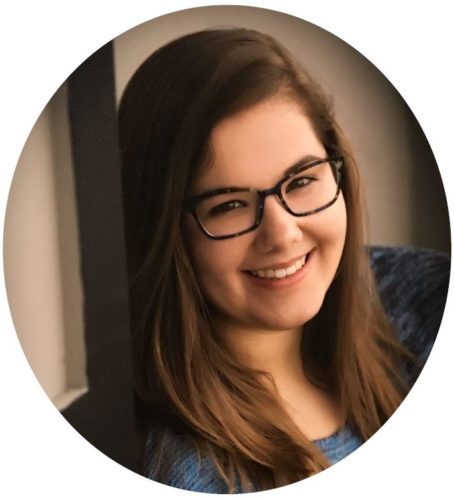 Allisa Van Steenis
Allissa Van Steenis is currently a sophomore studying biochemistry at Iowa State University. She has been involved with the lab for one year and primarily helps with technical work in the wet lab. Allissa enjoys playing the tuba in band and watching movies with friends.
contact: allissav@iastate.edu
REU Students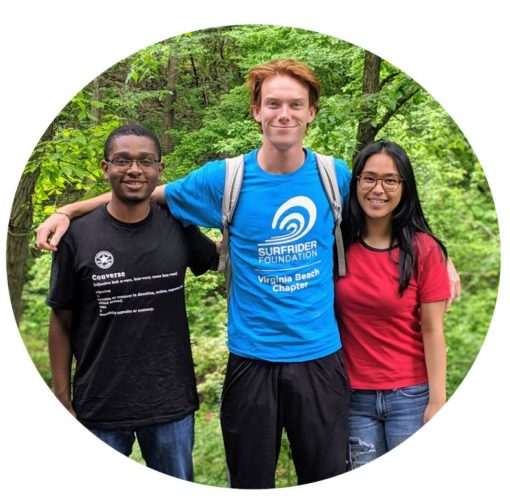 SPIT lab guests for the Summer of 2019 include Bradon Thymes, Lucas Wright and Roselynn Conrady, who are challenged to get stress biomarkers to show reactivity to their virtual reality task. They are part of the Summer Program for Interdisciplinary Research and Education – Emerging Interface Technologies program https://projects.vrac.iastate.edu/REU2019/about/ at ISU.
SPIT Alumni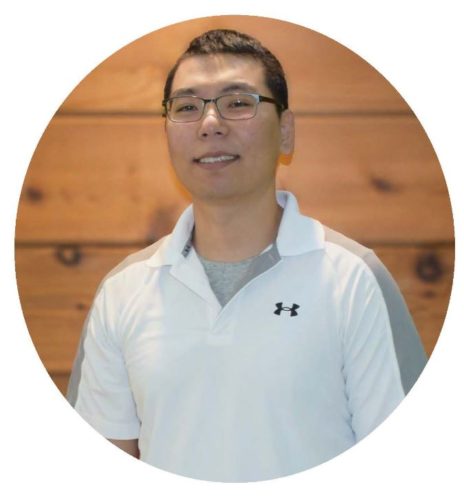 Dr. Yoojin Lee
Yoojin has been studying biomarkers and their associations with reward-seeking behaviors and behaviors in challenging situations. To assess those associations, Yoojin has been trained to assay neuroendocrine and immune biomarkers. Yoojin minors in Statistics and has been trained to conduct data analyses using Mplus, SPSS, HLM, MS Excel, and R. Yoojin is also interested in acute regulation in bioavailability of endocrine markers and its relation with hemodynamic responses of the brain in youth and young adults. In addition, Yoojin studies how genomic propensity of pubertal timing is associated with the neural integrity and morphology of the brain. Yoojin loves to learn and seeks new knowledge as a hobby.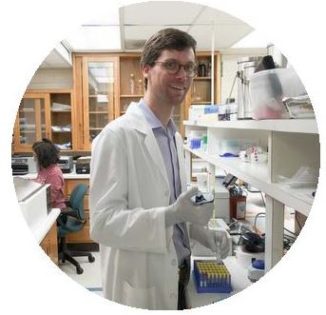 Dr. Andrew Dismukes
Andrew Dismukes is a postdoctoral scholar in the gene environment interplay lab. He has a B.S. in Biochemistry from Auburn University, a M.S. in Biological Psychology from the University of New Orleans, and a Ph.D. in Human Development from Iowa State University. Andrew is most interested in genetic and environmental influences that shape the stress response system, with a particular focus on neuroendocrine functioning, and how this influences health and behavior across the lifespan. Andrew enjoys reading and outdoor activities.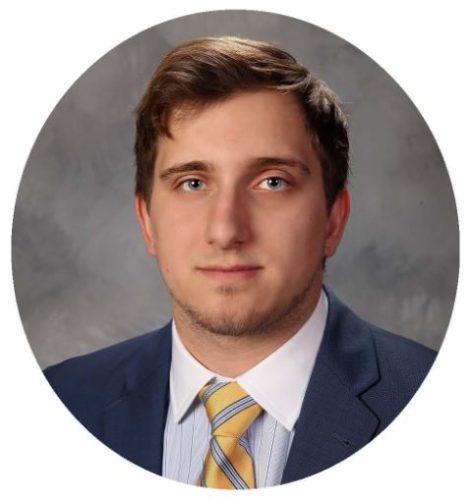 Logan Stiens
Logan completed his Bachelor's of Science in Biology in May of 2018 and has been a part of the lab since Spring 2015. He is continuing his studies at ISU in the Master's program of Biomedical Science. As an undergraduate member of the lab, he worked under different senior members of the lab on projects such as the VerOfy and the TSST. Logan completed his Honor's Capstone Project by studying Virtual Reality and its utility for future stress research. Logan is interested in mental illness, its biological mechanisms, and treatment. Logan enjoys scuba diving and BBQ's with his fraternity brothers.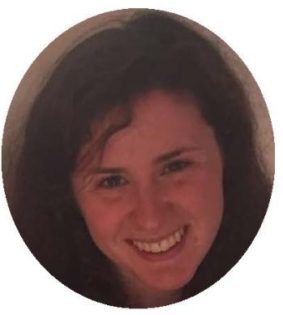 Olivia Robertson
Olivia received her Bachelor's of Science in Psychology and was a SPIT lab member since Spring 2017. Olivia contributed to the lab by co-managing the Teaching as Research study, assaying biomarkers for both hair and saliva, collecting hair samples at remote sites and assisting in running female participants through the lab's virtual reality studies. She will be using her skills in Human Development at Purdue University in their PhD program. Olivia enjoys riding her bike, eating Mexican food, reading about visionary feminism and paying as far under retail price as she can manage.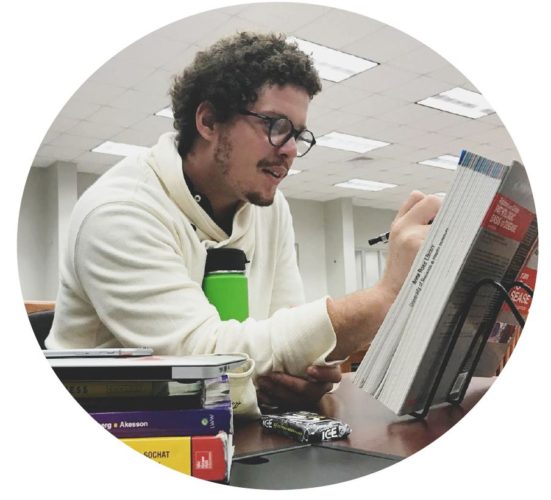 Francisco Bermudez
Francisco received his Bachelor's degree in Kinesiology in 2017. Francisco is currently a medical student at the University of Medicine and Health Sciences at St. Kitts. Participating in the SPIT Lab sparked his interest in how hormone levels fluctuate with the current mental/physical/emotional state of an individual. Francisco is from Puerto Rico and enjoys reading.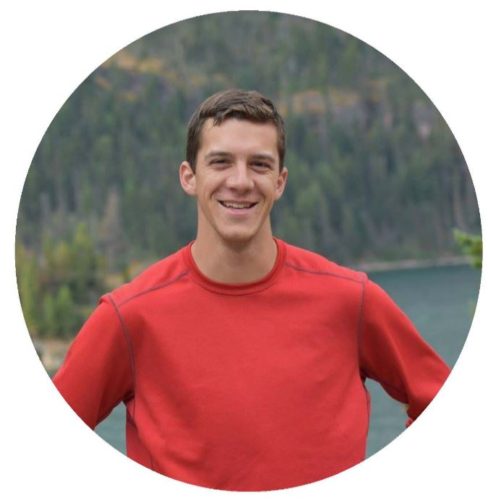 Alex Restemayer
Alex completed his Bachelor's of Science in Kinesiology in May of 2017 and was a part of the SPIT lab since Spring 2016. He was accepted into an osteopathic medical school. As an undergraduate member of the lab, he worked under different senior members of the lab on projects such as the VerOfy and the TSST. Alex participated in projects that were presented at the undergraduate research symposium. Alex enjoys camping, sports, and traveling.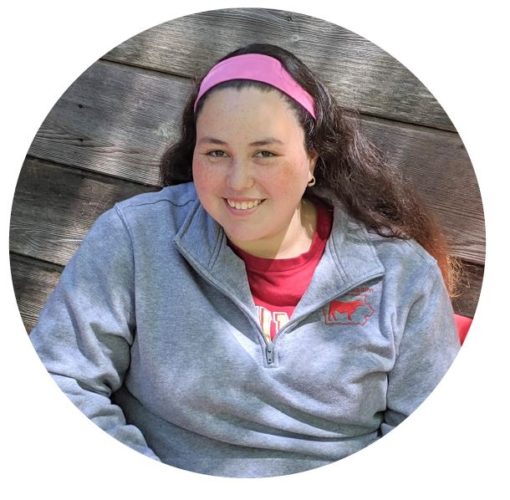 Summer Castillo
Summer recently graduated with her Bachelor's in Animal Science. She is interested in research that involves animal nutrition and animal behavior. Summer currently works as a research associate at a primate lab at the University of Wisconsin-Madison. She enjoys swimming and spending time painting.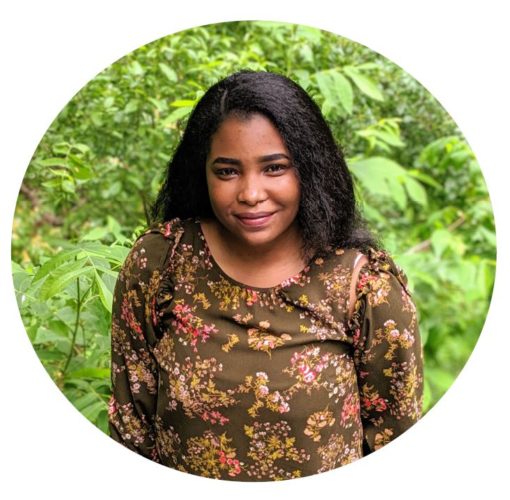 Ala Sobi
Ala Sobi is from Sudan. She moved to the United States in 2015. She is a pre-med student, getting a B.S. in Kinesiology and Health. Her dream is to go to medical school for internal medicine. Her research interest is in stress and stress biomarkers in developmental research. In her free time, she likes to watch movies and read books.