Research
3DVision
---
Light Based
Particles
Motion Capture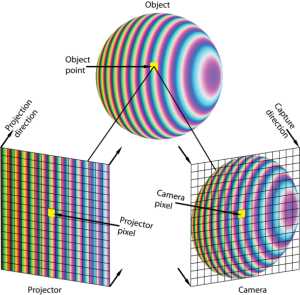 Structured Light process of getting Depth Images
High – Resolution, Real-time 3D Shape Measurement for Particle Motion Capture.
This project aims to study the methodology for capturing and measuring particles by means of a structured light based camera to create depth images and computer vision techniques to process these depth images for analysis. Click here to read more
ASDS
---
3D CAD
Collaborative
Concept Generation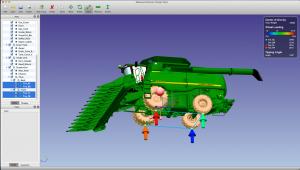 Advanced Systems Design Suite (ASDS) is a product design tool developed for John Deere, and is used for conceptual design during the early stages of product development. Click here to read more
BattleSpace
---
Optimization
UAV Control
Swarm Optimization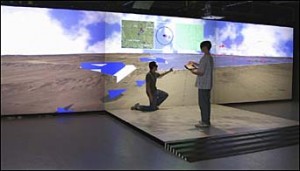 The military has a clear picture of the force it would like to field in the coming decades and this image has a single prevailing theme: the integration of manned and unmanned units. The addition of unmanned units will decrease the danger soldiers face in direct combat, and the DoD (Department of Defense) road map calls for an immediate and sustained increase in the use of unmanned units, starting with unmanned aerial vehicles (UAVs) (2002). Click here to read more
LVC
---
Live
Virtual
Constructive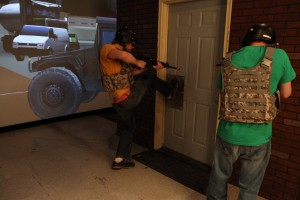 The Live, Virtual, Constructive (LVC) project conducts research that leads to evidence based decisions about the most effective training systems and produces prototypes that push the cutting edge of technology-enhanced training. Click here to read more
Medical Imaging
---
3D Rendering
Teaching Tool
CT and MRI Visualization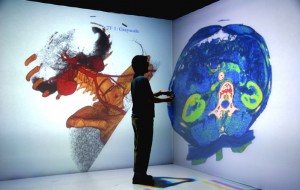 Graphics technology has extended medical imaging tools to the hands of surgeons and doctors, far beyond the radiology suite. However, a common issue in most medical imaging software is the complexity for non-radiologists to access the patient's information. Therefore, the Isis project was started to research the area of building medical imaging software for non-radiologists. Click here to read more
SOMViz
---
Optimization
Visualization
Self Organizing Map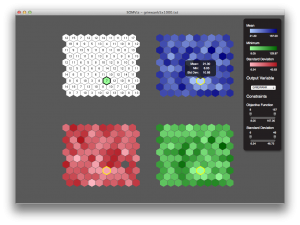 Today's mechanical design industry is becoming increasingly complex due to many factors including, but not limited to budget cuts and higher performance expectations. When attempting to design for new objectives, designers must first understand the scope of the problem, and understand the design from an analytical standpoint.
However, often problems are becoming so complex that this is not possible without the assistance of computer simulation and modeling. Due to human visual capabilities, data visualization has become a commonly used technique to forgo some of the problems introduced by this growing data complexity.
SOMViz (Self-Organizing Map Visualization) is an application giving designers and engineers the ability to extract characteristics and trends of high-dimensional data using a directly interpretable 2D visualization of what would otherwise be impossible for a human to cognitively make sense of. Click here to read more